narrator: and so 1, 2, and 3 were shocked at the narrator's appearance.....

2 You know, you could just let them hear it strait from us....

narrator: but then what would be my purpose? this world is a void in the first place BECAUSE it removes everything that does not have a universal purpose.....

1 Well it's quite hard to create a purpose in a void!

3then what's our purpose?

ALL: ................

1 maybe we just PRESUME that we have a purpose, that we just PRESUME that we're here.......maybe......MAYBE WE'RE ALL JUST TEXT!!!!!!

2 OMIGAWD! LOOK! THERE'S A SCREEN!

2 I......I can see a teen-aged boy......but he hasn't hit puberty yet......

ALL: IT'S THE "REAL" WORLD!!!!!

(the rest of the story shall take COMIC BOOK form!)
(and now for the editors commentary about how HOW EVIL HE IS!!!)
do you like it? just look at the icon description for more details......I generally don't even like anime.......
a man decides to go spelunking, you know, just for fun.
well, he finds several shady looking people grouped together, one of which has a gun, in one of the caves he's exploring.
the man with the gun says:"hey! It's a new guy!......Hmmmm, you know what? I bet a 100 bucks that if you shoot a gun at the cave wall over there, you'll kill yourself!
and the man says with a slight smile:"OOoooh no, I see through your plan! Your gonna offer me that gun, but It'll be rigged and explode in my face, and it'll probably kill me! But i have my OWN gun with me that i keep!"
the man takes out his gun, points it at the specified cave wall, and shoots.
the bullet bounces back, and kills him.
you wanna know why? it was a con cave...
also here's a funny image i found: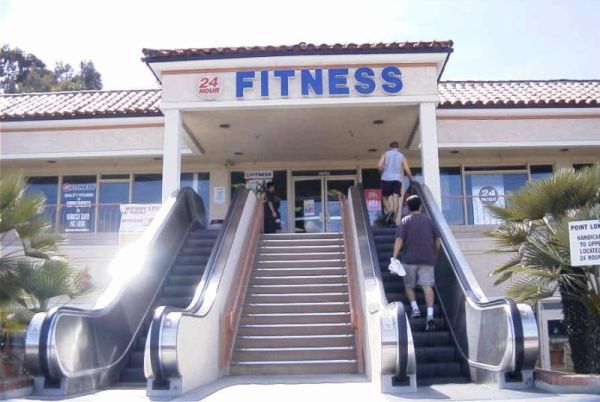 a very cheezy joke i came up with at a party. alright, here it is:
it's AMAZING how well these cats talk!
Current Mood:

cheerful



warning women....this is what men do in their spare time....
Current Mood:

devious

300 credits...

constant repairs to fix those pesky droids who are too funny let die?
900 credits...


training and supporting your rag-tag and make-shift team to overcome the empire?
2000 credits...


actually seeing that whiny teenage brat defeat the empire with his uber force skillz?
priceless



for everything else...there's master jedi
psychiatry to overcome the fact that your worst enemy is your father?
Current Mood:

bouncy




1 look! up in the sky!

2 it's a bird!

3 it's a plane!

3 it's an anvil?

1 either way it proves existence out there in this void!

2 it's come to save us all!

3 HEY! it's getting CLOSER!

12&3 ............

12&3 AAAAAAAAAAAAAAIIIIIIIIIIGGGGGGGGHHHHHHHHHH!!!!!!!!!!!

- poems from the OW! WHO THREW THAT!?


2 well....this anvil from the sky either proves or disproves creationism...

3 and/or that god has a sick sense of humor.....

1 hey wait a second...do you think it came from that dimension of madness?

2 no...it was condemed a long time ago...

- poems from the (illegal word)


1 well there MUST be alien life out there...i mean we found the kitty...

2 yeah what happened? how did you get here?

3 i just appeared here because there was a lack of plot devices...

1&2 THEN THAT MUST MEAN-

narrator: hello!


- poems from the void (it's getting less and less like one)





NEXT: THE CHARACTER YOU'VE ALL BEEN WAITING FOR! (yes, I'M the narrator!)
KONK! OW! MORE POEMS!
Current Mood:

mischievous




2 ack...

1 hello?

2 iiiick....

1 OH COME ON! i havn't even started the poem!

3 as we can see, there have been some cases of people having brain damage before they even HEARD the poem...

1 what are you? the evil side of david attenburough?

2 HEY! GOOD ONE!




2 (trips) WAAAAAAHHHHH!!!! (FWUMP!)

2 GAD! i feel so STUPID!

2 hey! why aren't you going to help me up?

1 i'm waiting for the NEWs

3 HEY! GOOD ONE!

2 this does not bode well...




- poems from the void



3 ok...there's only ONE way to settle this...a BAD PUN CONTEST!!!

1&2 OOOOHHHHHH NNNOOOOOO!!!!

3 well....go on....start....

1&2 uhhh...well, um ...who, you...buti..don't,well....dang...what?

3 DON'T TELL ME YOU TWO DON'T DO BAD PUNS!

1&2 THAT'S ABOUT IT!

3 oh well, i guess were going to have to leave this to the reader's then...



THAT'S RIGHT! YOU GET TO COMMENT YOUR BAD PUNS (this also includes shaggy dog stories and riddles)

p.s. no star wars puns and animaniacs rip-off's (this includes no benny hill)
ZZZZZZOOOOOOOOOOOOOOOMMMMMMMMMM!!!!!!!!
Current Mood:

amused






I DID THE MATH!!!!!!!!!!!



....wait a sec.....



oops, i guess banana's are a bit biased through evolution...but cheese will be forever



yeah i know...you mice are feelin' all high an' mighty right now...

but the cat's are still in on this...they're way above the whole "god" thing

and speaking on the whole non-existence of god...

we go back to the hitchhiker theory

but the real question is it the perfection of cats or the strange "intelejent yet idiotic at the same time" behavior of humans that disproves god

if it's humans, dogs get bragging rights until humans destroy themselves...cats don't want that

if it's cats, cats get bragging towards EVERYTHING...FOREVER, EVERYTHING...FOREVER dosn't want that especially since cats can be VERY haughty...

cats even get bragging rights towards cheese...mice dont want that...

so, with the non-existence of god proven anyway, it all boils down this small sentence:

and mother nature says "MOVE OVER!".
cheese....yup, cheese. bananas if you think it's music...
Current Mood:

amused

Current Music:

prince
1 YOU KNOW! I'M JUST GONNA GIVE UP! IF YOU WANT A SUBJECT OTHER THAN DEAD PARROT YOU'VE GOT ONE! GRABDSvrdvfdbnsywvfdareabgteb da gre greqfr!!!!!!t%$#@!
#vreqg
%$!?!?!?FDFVBRFE
D
2 YAY! back to our old writers block buddy!
3 you know....i kinda like that subject...
- poems from the void
2 watchya doin?
1 writing a poem about GRABDSvrdvfdbnsywvfdareabgteb da gre greqfr!!!!!!t%$#@!
#vreqg
%$!?!?!?FDFVBRFE
D
2 you know i have to question your writers block because you make a stupid subject but you are able to remember it...
- poems from the void
1 makes no sense worth hearing about
wouldn't even entertain a senile trout
there is no isn't rough rhyme
i'm running out of time
much like this infernal word
why am i doing this poem?
(couldn't find something that goes well with GRABDSvrdvfdbnsywvfdareabgteb da gre greqfr!!!!!!t%$#@!
#vreqg
%$!?!?!?FDFVBRFE
D)
2 nope...you do have writers block...and this time it's DEEP!
- poems from the void
3 HEY! I KNOW! your subject could be about cats
1 hmmm i'll need some cat to interview
3 HELLO! I'M A CAT! AND A TALKING ONE AT THAT!
2 GO FETCH!
3 YYYYAAAAAAYYYYYY!!!!!
1 as i was saying...
- poems from the void
you know......i wonder how much i get paid for this....
Current Mood:

tired